Ievgenij Kovalyukh
From Verify.Wiki
Summary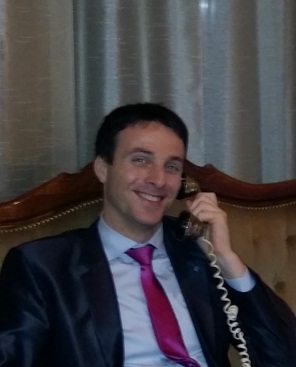 I'm experienced people manager with own sales experience, key account manager,  clinical trial manager.
Skills
Clinical Research,
Sales,
Team Building,
Paediatrics,
Sport Medicine,
Coaching (Team, Business)
Coaching (Sport)
Medical Translation (English russian)
Job History
2004-2005 Kharkiv Regional Child Hospital (Internship)
2005-2006 Novartis C.H (medical representative):
visits to doctors of various specialties, pharmacy network, contracts with distributors and pharmacy chains
Clinical Accelerator (Clinical Trial Manager):
Trained by a global patient enrollment organization in best in class practices for subject recruitment and enrollment (INCLINIX inc., USA). Fully dedicated to patient enrollment and retention. Collaborates on a daily basis with investigators and clinical site staff to maintain a high level of study awareness, as well as identifies specific challenges and opportunities unique to specific clinical sites and develops and implements effective patient recruitment and retention strategies. Collaborates with external physicians and works in the community to organize patient referral pathways to increase patient-recruiting capacity of investigating sites.
Duties:
Responsible for patient recruitment (rare diseases) start up to complete enrollment within specified timeframes.
Collaborates with sponsors, clinical study sites, external physicians and project teams to implement best practices for patient recruitment and retention. Build effective and enduring business relationships with key stakeholders. Negotiations.
Develops and executes site specific patient recruitment and retention plans for domestic and international projects (Russia and Ukraine)
Conduct of  feasibility, site selection, pre-study, routine and closure on-site visits
Study-Coordinator
Study logistics. Customer service.
Collaborate with various departments and organizations to achieve set goals;
Edit and format various regulatory documents
Pharmacovigilance (ADDC), monitoring and reporting about SAE
Achievements:
1.   I've ensured the high rate of patient recruitment in several international clinical projects (oncology, cardiology, endocrinology, psychiatry, hematology.
2.   Due to high quality and speed of feasibility and site selection the company got some huge clinical projects.
Projects:
Type 2 diabetic patients after an Acute Coronary Syndrome, phase III, Ukraine&Russia (Sanofi)
Carcinoid syndrome, phase II-III, Ukraine&Russia
Tourette's syndrome (AWARE study) Phase 2-3
Acromegaly (Phase 1-3)
Hemophilia A (Phase 2-3)
Acute Ischemic Stroke (Phase 1)
Acute Pancreatitis (Phase 1)
Zdravo (Head of regional sales department):
1.      Implementation of sales plans by managing the team of 13 medical representatives.
2.      Build effective and enduring business relationships with key stakeholders and KOL through a clear understanding of their needs. Ensuring customer service. Preparing and conducting specific communication and action plan. Negotiations.
3.      Holding local and large marketing events.
4.      Financial management.
5.      Inspire Medical Representatives to meet and exceed business objectives.
6.      Drawing up an individual plans of employees development according to the Company's standards and current needs. Coach them and daily monitoring of their skills  progressing according to the compiled development plans. Assessment of skills followed by certification for assignment the next level (and higher wages).
7.      Preparing and conducting caching programs for medical representatives and managers as well.
8.      Maintenance personnel reserve schools (coaching senior representatives and future managers).
9.      Developing and implementing local annual marketing strategy and sales plans according to global company's strategy and policy. Needs segmentation, SWOT analyses.
10.  Staffed of medical representatives, motivate them, setting the goals and monitoring their achievements.
Achievements:
- regular achievement of sales plans, annual growth of 25% (units) (2013-2014), 2014-2015 - 12% (units).
- I've reached the best figure in the unit of progress sales skills of medical representatives. There were 9 medical representatives of my region from 12 medical representatives at all of the unit claiming to increase their level and sales in the company. I've also prepared  3 Senior medical representatives (the program "personnel reserve")
- I've set a good relationships with local and national opinion leaders (Neurology, Dermatology, Therapy, Infections Diseases, Haematology, Pediatrics etc.) and won the annual contest of "Best Key Account Manager".
- I've organized the system of marketing events conducting over the region
Frelancer (Clinical Trials, Pharmacovigilance, Patient Enrollment and retention, Medical Translations)
Education History
1998-2005 - Kharkiv National Medical University, Paediatrics department
The list of trainings:
«Psychological diagnostics and system development skills of  MRs».
«Communication barriers. The negotiation's budget».
«Verbal impact in the negotiation process».
«The nonverbal communication».
"Building relathionships with key customers. How to ensure the excellent customer service."
«Motivation and  interaction with difficult types of  employees,
«The motivation for managers».
«The power of personal brand. The theory of generations»
«Business style».
«Regional management. How to fire employees»
Totems in negotiating practice.
Personal effectiveness.
Irrational ideas in dealing with a difficult customer.
Back side thinking. Setting goals. KPI. Resonant Leadership. Love languages. Dealing with masks. Brand legends.
Recruiting